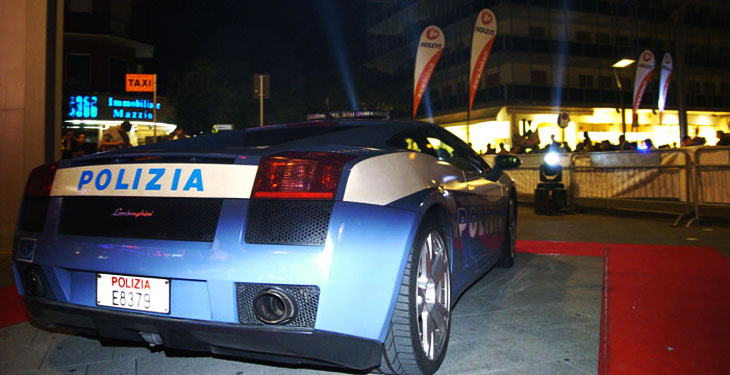 Thanks to Italian Interior Ministry - Police Department, NightMarathon had the great honour to have the fantastic Lamborghini Gallardo Police Car as the race head pacer car.
An exciting show for everyone who see it on his  glamorous, sexy and powerful run.
Another Italian excellence symbol shown at thousands of athletes participant at NightMarathon from around the world.