Funny 1,195 km walking for kids under 11 years old.
The best way to introduce run and fitness practice to our kids!
The last and most significant Marathon road trace part (1 km and 195 meters) will be inaugurated before the adult competition by the kids, with a funny walking aimed to mix happiness and joy!
Al the kids run with their parents and all the kids have a Numer ONE bib, because everybody have to win!

Great animation with clown, waders and hundreds balloons from Alì staff
Start: 6.00 pm
from Ca Bianca Square

Finish: max 6.30 pm
in Jesolo Mazzini Square
ENTRANCE FEE
Entrance is totally free!

HOW TO SUBSCRIBE?
No internet entrance available.
You have two choices:

1) AT INTRAS TRAVEL AGENCY: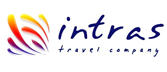 INTRAS VIAGGI
Via Verdi 27, Jesolo Lido

Tel.+39 0421 37.17.00
Fax +39 0421 97.14.76

www.intrasviaggi.com



2) ON SATURDAY MAY 23 2009 EXCLUSIVELY AT:
• PALAMARATHON EXPO Brescia Square Jesolo only till 5.00 pm
Important: each child should be handled by one or both of his/her parents. Parents do have to subscribe this declaration pdf BEFORE to ask for free entrance at INTRAS or PalaMarathon Expo.